Winged Eyeliner How-To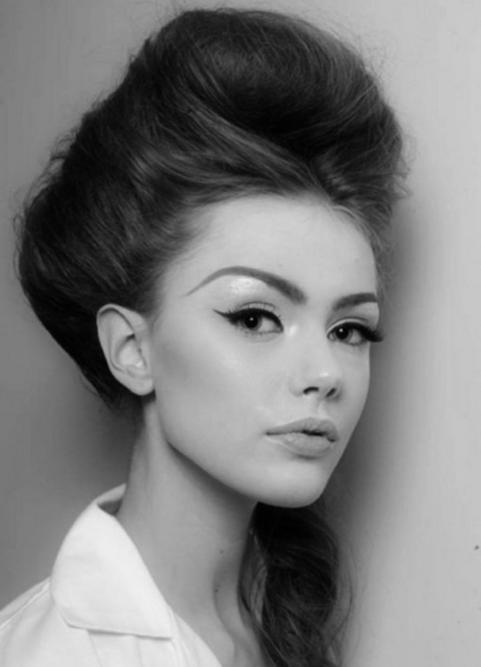 You've seen them in celebrities, in catwalks, and in makeup ads. I'm not just talking about beautiful faces (although that works too). I'm talking about winged eyeliners.
This makeup trick not only emphasizes your eyes, but it also makes your peepers look bigger and your eyelashes thicker. Part of the charm of donning this look for your peepers is that it defines the eyes so well that it makes any outfit look so put-together (even if you're only wearing jeans and a white tee)Though it might be intimidating to do at first, but with a steady hand and a little practice, it makes for a classy look.
Of course, you'll need liquid eyeliner. Black may be too harsh on some skin tones and hair colors, so go with ash or dark brown, whichever suits your skin or hair color best. It's better to do this on a table so you can rest your elbows for a steady hand. Lastly, a well-lit room, a mirror, a q-tip, and eye makeup remover would also come in handy.
Start by dotting the eyeliner across the lashline. Begin with the inner corner of the eye and end at the outer corner. Connect the dots, and do the same with the other eye. Go over each eye twice for a thicker line. Draw a short line starting from the outer corner pointing towards the end point of your brow. This will be the skeleton of your wing. Connect the tip of the wing to your lash line by drawing a small curve. Repeat with the other eye, and there you have it!