Barely There: Hair Removal Techniques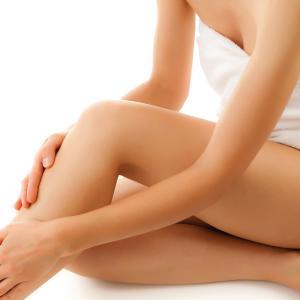 Everybody loves the look and feel of smooth, hair-free skin. This is perhaps the most popular reason for removing unwanted hair; but did you know that different hair removal techniques work better on specific areas of the body? Let's take a look at the different methods and how to maximize their effect.
Shaving
Since the hair follicles are still underneath and left undisturbed after shaving, hair grows faster than when it is removed through other methods. When it grows, it does so with a blunt end that can sometimes cause chicken skin and ingrown hair. The secret to this is to shave as close to the skin as possible. Use a sharp blade and shaving cream after a warm bath to prevent nicks and ingrown hair. The warm water softens the hair so that it's easier for you to shave it. Because shaving works best on flat, stretched areas, it's best to do it on your legs and underarms. DO NOT shave your chin, eyebrows, or upper lip unless you want stubbles growing out from there.
Threading
Threading is usually done in salons by aestheticians. They use cotton threads that twist and pull up hair from their roots. Threading does wonders on small areas like the eyebrows, the chin, and the upper lip. If you want to skimp on salon visits, you can have one session with your trusted aesthetician and then just start tweezing once you notice the hair growing back.
Tweezing
Tweezing requires that the hair is long enough to be pulled. It works best on the eyebrows. Some ladies prefer to do this also on their underarms, but it causes chicken skin when done incorrectly. To avoid this unsightly flaw, tweeze underarm hair immediately after a hot bath when the hair is soft and your skin's pores open. It's also best to tweeze hair that regrows after waxing and threading the underarms and the brows.
Waxing
The best time to wax is (we never get tired of this), again, after a warm bath. Waxing may be a painful procedure since it entails yanking all the hair from the roots at the same time, but it is one method where the results last for more or less a month. Besides, hair grows thinner once this method is used regularly. Hence, lesser pain is involved. It can be used on the face, the underarms, the legs, and the bikini line.
Depilatories
Depilatories contain chemicals that dissolve the hair at the skin level. This is why it smells so darn bad. Although this technique is painless, the results are similar to shaving. The hair regrowth is blunt and can sometimes make the skin look darker. Hair grows back in a day or two. If you have sensitive skin, make sure to test the kit on a small area or check with your dermatologist before using it on your underarms or on you legs. NEVER use depilatories on your face or bikini area because these areas have the most sensitive skin on your body.
Laser Hair Removal
The latest developments in technology has paved the way to machines that allow painless laser hair removal sessions. Salons that offer this techonology may charge more than those that offer the older versions, but one thing I can guarantee you is that the effects are long term and pain free. It works by sending an intense beam of light down the skin to the hair follicle and damaging it which thereby inhibits regrowth. The safest areas to use this on are the underarms, the bikini line, and the legs. It may be expensive and require several sessions before you experience hair-free skin, but the results are permanent.
Different hair removal techniques work well with different women. The key here is to find one that you can commit to doing on a regular basis, what kind of pain level you are willing to take, and the amount of money that you can afford to spend.