Want Curls Without The Heat, Sun, and Sand?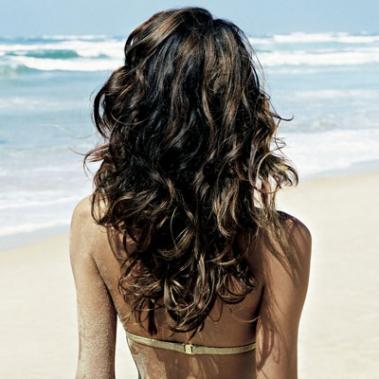 So you want some curls to go with your sweet skirt or dress? I know it takes a long time for us girls to get ready with all the beauty routines we stick to. So if you want beach waves without all the fuss of having to use a diffuser, blow-dryer, or curling iron, you have to get a little creative.. and maybe unconventional.
Take note, though, these techniques are for those who have naturally wavy hair and want a little more pizzazz to their tresses. If you have naturally stick straight hair, you could try washing your hair with curl-inducing shampoo and conditioner, leaving mousse onto the strands, and spritzing a little hairspray during the process. If you have naturally curly or wavy hair, wash it clean using a moisturizing shampoo and conditioner. Apply a little bit of mousse to your strands.
Braids. Braid your hair in small sections while it's still wet, and let it air-dry. Once it's dry, untangle the braids and finger-comb through your hair. Voila! Beach waves without the salt, sun and sand!
Wet and Wild. One way to do this is by applying mousse right after towelling your hair dry. Srunch it up a bit, and leave it out to air-dry. Another way to do this is to towel-dry your hair, leave on a little mousse, and go straight to bed. Use satin pillowcases so that your hair doesn't get caught or rub against the fabric.
Twist and Turn. Right after towelling your hair dry, apply styling mousse over your hair. Take small sections and twist them in different directions. Your hair will look like a prettier version of dreadlocks, but don't mind it. Sleep on it (and use satin pillowcases). Run your fingers through your hair when you wake up in the morning
Do you have other secrets that keep your hair wavy or curly? Let us in on them!