Analyzing Your Skin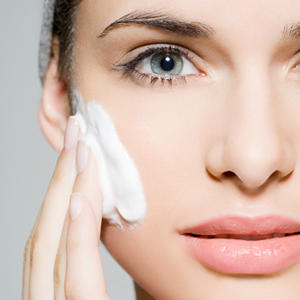 Did you know that there are different types of skin?
Knowing what type of skin you have will help ease your way into achieving a healthy, glowing skin. For one thing, you will be able to address common problems such as acne, flaking, and redness that is usually associated with your skin type.
There are five categories, and your skin might fall into one of these. Let's take a look at them, shall we?
1. Normal Skin
Lucky you. You have something that all women die trying to achieve- close to perfect skin. Normal skin has small pores and the right balance of oil and moisture. It is very elastic and supple as well, meaning early signs of aging will not be a problem for you.
2. Dry Skin
Dry skin is very prone to wrinkling. During cold seasons, it gets rough, itchy, or flaky. This skin type has very fine pores, and although it may look good, it is very prone to early signs of aging such as wrinkles, patches, and blemishes.Thus, you will need to apply moisturizers and creams that target dryness.
3. Oily Skin
Oily skin is oily. That much is true. As a result, it tends to break out because of the excess sebum and the dirt that clogs the large pores. It is important that women with this skin type be vigilant in keeping the skin clean. Dirt can easily get trapped in the pores that are unusually large in this skin type. It is also important to maintain and manage the excess oil to prevent the skin from looking shiny instead of dewy. Blotting papers, powders, and foundations will do the trick.
4. Combination Skin
This type of skin can be tricky and sometimes difficult to care for. It is oily on areas such as the forehead, the nose and the chin which makes this zone, aptly named the T-zone, prone to breakouts and blemishes. The cheeks remain dry and flaky which means that you need to put on heavy moisturizers in that area. You will also need to put creams under the eyes as it will be prone to wrinkling.
5. Sensitive Skin
Sensitive skin needs the greatest amount of care among all the skin types. It is very reactive to the changing climate as well as chemicals and responds by breaking out, flaking, itching, and flaring up with red patches. You will need to use special kinds of products such as Cetaphyl that do not contain perfumes, dyes, or harmful ingredients that would irritate sensitive skin.
It will take plenty of research, visits to the dermatologists, and hits and misses to find the right product for your skin type. VMV Hypoallergenics is a skin care line that carry products specially designed for a particular skin type. It ranges from cosmetics to skin care products, so be sure to check it out. If you do have the time to spare, make sure to research more about your skin type.
The first step to a personalized skin care regimen is knowing which among the five skin types you have. It will enable you to address and somehow manage blemishes and delay ageing.