Keep Your Digits in Tip-Top Shape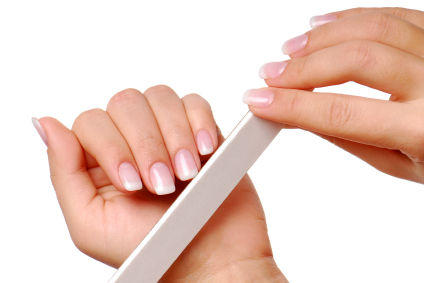 We've talked about how you can improve your pedicure and pedicure experience with some simple tips and pointers, now let's see how we can take care of your nails and make them pretty longer after your manicure or pedicure.

The cuticles are probably one of the most neglected parts of your nails. To keep them healthy, moisturize them every now and then. Use a moisturizer on your hands or a moisture pack. They penetrate the skin onto your nails to keep their healthy demeanor.

Taking vitamin supplements can also have a lasting effect on your nails. A lot of people don't know that the nails can sometimes exhibit or show how healthy a person is. So do yourself a favor and eat healthy, drink lots of water, and keep yourself fit. This can have a long and lasting effect not only on your nails, but on your body too!

When doing hard work like cleaning or scrubbing, always try to wear gloves to protect the skin of your hands from possible scars and corns from forming. Likewise, they also expose your nails to breakage or worse. So always try to oversee the safety of your hands when doing hard work.

Take a break from nail polish to prevent your nails from drying too much. The less dry they are, the less chances for them to chip or break off.

Keep these in mind the next time you have your pedicure or manicure to make your treatment last longer.