Basic Beauty
We've heard beauty tips here and there from mothers, granma's and friends. But how many of them are actually useful for everyday beauty? Here are a couple that are relevant for your everyday routine.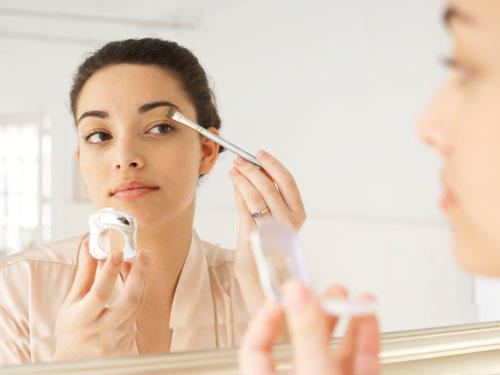 Go natural. Avoid exagerrating makeup for everyday use. A cheek tint and lip gloss will do for casual days, and a light sweep of bronzer or blush and a light color on your lips and eyes are great for the office. Save the intense colors for nights out.
Brushing? Never brush curls to detangle because it will only create frizz. Use your fingers instead. If you have straight hair, brush to detangle, and use your fingers to style. Brushing flattens the hair while fingers create volume.
Ditch flaky makeup. Mascara and eye makeup that cakes, lipstick and lip gloss that stink, or even powdery cream concealer are way beyond their expiration date. Ditch them, and get new ones.
Find your shade and shape. These are the two fundamentals of a makeover- the shade of your skin and the shape of your face and body. Knowing these will help you determine everything that will look good on you- from clothes to hair style to makeup and glasses.
Moisturize and use SPF. Even if you have oily skin, it's important to moisturize. And do it with SPF products during the day. You'll thank yourself once you reach old age.
Always clarify. Detox, Exfoliate, and Clarifying Shampoo. These are keywords you must act on at least twice a month.
Image courtesy of Women's Day