Are You Ready For Ombre?
We've seen ombre come and go for the past fashion weeks of the decade. They've been through clothes and hair, and now nails. Literally speaking ombre is a color trend in which a hue is applied on the edge of a surface. It then gradually lightens as it goes further from the edge. Sounds intimidating to do on your nails? Nah. It's easy.
There are two ways to wear ombre on your nails. The first is to wear a the colors solid on one nail and go from the darkest to lightest from the thumb to the pinky. It's fairly simple to do.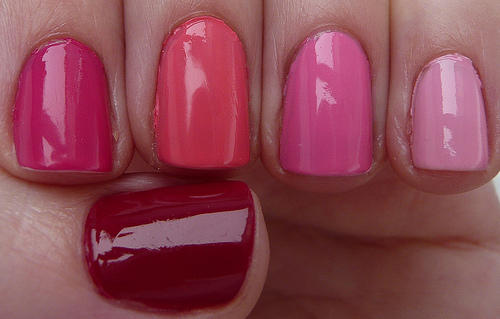 The second is much more time-consuming though rewarding. See the picture below.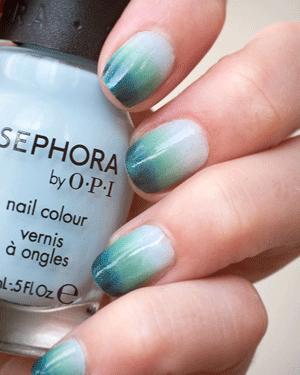 To do this, you'll need a make-up sponge, a bowl of water, and three to four shades of polish. Soak up your makeup sponge with water and squeeze it damp. This should prevent it from absorbing the nail polish. Paint your nails a base coat which could either be the darkest or the lightest shade you're using for the ombre. Next, as quickly as you can, line the edge of the sponge with the colors you wish to choose. Go over them twice so you're sure that it has a thick coat on your nails. Another way to do this is to pour nail polish on a surface and do the blending there- although this is much more wasteful, it makes things easier- and press the sponge slightly over the polishes. Dab the sponge onto your nail and wait for the lacquer to dry. Coat with clear polish, and remove the excess color on your fingers.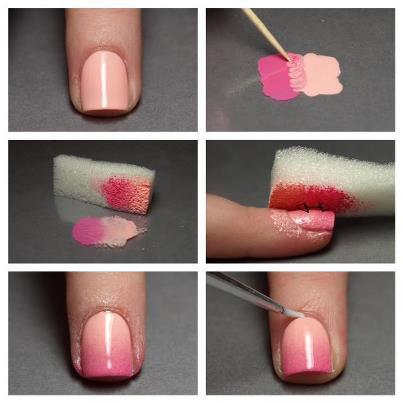 Have you tried the ombre nail art on your precious digits? Do you have any tips on how to apply ombre for our readers? Let us know in the comments below.