Be A Sexy Girl Next Door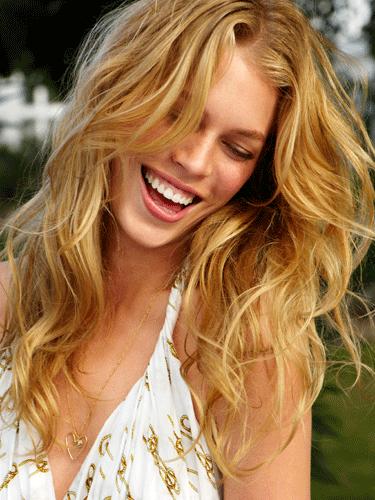 When someone describes you as a "girl next door," you automatically become labelled as a sweet, laid back who can do no harm to the heart. Thank Katie Holmes and Dawson's Creek for that. But to guys, the girl next door has a subtle sexiness to her. You can credit this one to Elisha Cuthbert. Can't see it? Well, all you need is just a little touch-up. Here are 5 ways for you to bring that sex appeal up a notch.
1. Dewy skin
Have your makeup look as natural as ever- pink lips, a bit of eyeliner, and Nars Orgasm Blush. Then, spritz on a facial mist such as Evian Mineral Water Spray to set the makeup, refresh your skin, and give yourself a dewy glow.
2. A garden of lashes
Batting your eyelashes is one way to get a guy's attention especially when they're long. Arm your natural look with a sweep of Benefit They're Real mascara. It doesn't make lashes clump together or excessively lush. It keeps things natural by elongating them instead.
3. Kissable Lips
Always remember to exfoliate your lips after you brush your teeth. To do this, use the bristles in circular motions on your lips to remove dead skin cells. It makes the lips a little redder, too. Apply ChapStick every opportunity you get. If you're going out, don't forget to dab on lip gloss.
4. Sweet, "Come hither" scent
Guys love it when their ladies smell like a little piece of heaven. Jessica Simpson's fragrance collection is one that you should definitely give a try. It's light and not too "out there." Who knows, you might draw men in just by putting on a dab of perfume on your neck.
5. Wavy, tousled hair
Celebrities constantly wear their hair wavy at events. Why? Because it looks so darn sexy and comfortable. You might want to do the same thing as well. You can either use a diffuser or a curling iron to get this look. Make the curls last longer by applying products as well.
Do you have other ideas to get make the Girl Next Door a little more sexier? How did these tips work out for you? Let us know in the comments below.