The Top 5 Red Lipsticks of all Time! (okay it's a few more than 5)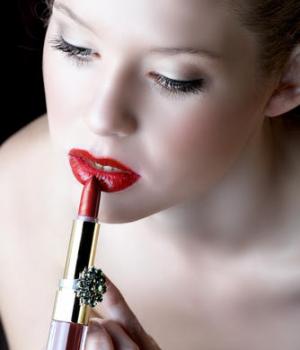 Red lipstick is iconic, every women should have a tube. Red lipstick is sexy and classic, plus it makes your teeth look really white for a knock out smile. The problem is, many women are either scared to wear red or don't know which one to get. Here are the top 5 red lipsticks. Most of them will look great on everyone, it is just a matter of getting used to seeing yourself in red. But I bet that everyone else will think you look absolutely fabulous while your adjusting.
1. Chanel-Shanghi Red. What could be more posh then Chanel? Shanghi Red is a perfect classic red. Yes the price tag is about $30 but this creamy satin formula wont smudge, fade, or feather.
2. Nars-Scarlet Empress. $22. I absolutely love Nars lipstick. This one is a semi-matte so it is not too dry and not too creamy. The colors of Nars lipstick are intense and highly pigmented. They stay on well and go on smooth. Scarlet Empress is a deeper blue red. You can try Red Lizard for a true red that looks great on the fair skinned or blondes and Jungle Red for a more orangey shade that looks great on warmer toned skin.
3. M.A.C Cosmetics-Russian Red. $15. The all out red that Gwen Stefani, Christina Aguilera, and Scarlet Johansson reach for. It is a matte bright true red that Madonna rocked all through her earlier days. Another option for the daring is a bright shade as perfect matte as matte can be called Ruby Woo. For a more retro 1940's red, I like M.A.C. VIVA Glam 1. It is a smooth matte shade that looks great on everyone.
4. Revlon-Fire and Ice. This true red lipstick is the OG (original gangsta!) of lipstick. It's been on the shelves for over 60 years and turns you into Marilyn Monroe before you can say "diamonds are a girl's best friend". Plus it's a deal at about $8 a tube.
5. Tarte Natural Lip Stain-Enchanted. $24. All Natural, moisturizing, leaves a stain, and in an easy to apply chubby pencil form-need I say more? This is a good step for someone who is shy about red lips as the color intensity is not as...intense, more of a pinky red.
As a tip for wearing red lips, except for maybe the stain, use a matching lip liner and carefully line your lips AND then fill them in. Layer your lipstick on top. This will allow for more staying power and a cleaner look. If you want to make your lips extra sharp take concealer and a brush to apply it around your lip shape. I also recommend using a lip primer for a smoother application that doesn't feather.