By Christine Wheaton, Sassable staff writer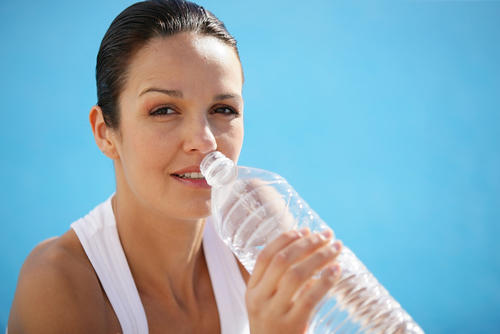 Detox your life! You will feel like a new person...try it!
There are such things as detox spa treatments but there are also full detox spas that specialize in these treatments. Detox is basically the term used when you are pulling any sort of toxins, impurities, dirt, oil, etc, etc, out from the body. When you rid yourself of toxins like the body's own waste, alcohol, sugars, caffeine, drugs, chemicals, heavy metals, and pollutants, you will be amazed at how great you feel and the health benefits that can be achieved. My friend's child had seizures almost weekly and they were handled just by removing all the heavy metals from her body by a series of foot baths, suppliments, and diet. (you can get heavy metals in your system from fish, and vaccinations in her case)
Some of the popular ways to detox are colonics (pulling out all the waste from your colon-eeew!), fasting, dieting, and the various spa treatments. As far as the detoxing spa treatments go probably the most common ones are the detoxing foot bath, detoxing body wraps, and detoxing masks used in facials. They all use a variety of ingredients from mud to minerals to ionic something-a-rothers! But the end result is fantastically clean and pure. Your body will be humming with happiness.
Full detox spas are becoming popular since people are slowly becoming more and more health conscious. These spas offer a prolonged stay of a week or two usually in a "zen" type of enviornment where you exercise, do spiritual elightenment to de-stress, eat a detoxing diet, and receive detox spa treatments. Mmmm...sounds absolutely heavenly. This is perfect way to jump start a new healthy way of life!
If you do not yet have one of these types of spas near you, ask your local spa what type of detoxing treatments they offer and create your own detox routine!
Here are a few things that could pave the way to detoxification right at home.
Yogi Skin De-Tox Tea-a yummy all natural organic tea that will cleanse your skin from the inside out
The Detox Book-how to detoxify your body to improve your health, cure disease, and stop the aging process
Zen Style-balance and simplicity for your home
The Body Shop Detox Kit-includes a face mask, moisturizer, and bath soak with Japanese wasabi
A Heavy Metal Testing Kit-to see if you have high amounts in your body