by Christine Wheaton, Sassable staff writer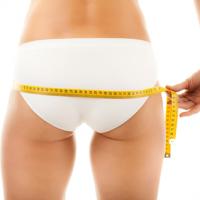 What is a Body Wrap?
It is a body treatment that usually follows a body polish. A skilled technician will slather your skin with a variety of nourishing ingredients. Some popular ones are seaweed, aloe vera, mud, clay and herbal mixes. Once your body is covered with the mixture, you will then be wrapped in either infused cloth or plastic/latex. This lets the treatment really absorb into the skin and keeps you nice and toasty. After about 20-30 minutes they will remove the wrap and wash your skin off. Then a hydrating treatment is usually applied. When all is said and done your skin will be incredible soft, firm, and clean.
Benefits of a Body Wrap:
-It is a natural detox drawing out toxins and impurities from the skin
-Very relaxing and de-stressing
-Can be extremely hydrating, perfect for season transitions
-If you do a slimming body wrap, you could lose weight and inches in just an hour!
Types of Body Wraps:
-Detox body wraps: such as seaweed, aloe, mud, clay, etc.
-Hydrating body wraps: such as shea butter, cocoa butter, oils, etc.
-Luxury body wraps: such as chocolate, fruits, floral extracts, etc.
-Slimming body wraps: where your body is tightly wrapped with natural ingredients for firming, smoothing cellulite, and releasing water retention, etc.
Tips and Facts about Body Wraps:
-Because it is a detox your body will be getting rid of impurities, make sure to drink lots of water to aid in flushing it out of your system.
-Watch for aluminum in some of the clays and mud, just ask the spa about the contents.
-If you are claustrophobic, this might not be the treatment for you.
-Make the most of this treatment and get a body polish before your wrap and a massage afterwards.
-Pregnant or nursing woman should double check if the particular body wraps are okay for them.
-Some people say that the slimming body wraps work by compacting fat, not removing it.
-Body wraps can also improve joint performance and pain in joints.
-Ask about the ingredients of the body wrap, organic is always better.