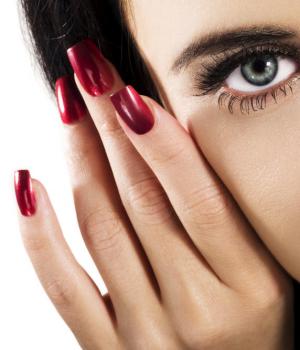 Nails are so much fun. They are like little mini canvasses waiting to be turned into fine jewels. Getting your nails done is a popular way to show off your personality. Well manicured nails are also a sign that you take care of yourself and have good hygiene, which is always a plus. Here are some tips to keep those babies healthy!
Whether you like artificial nails (like acrylics, gels, or silks) or go for what you were born with, there are many styles, colors, and embellishments to choose from.
Getting your nails done has become a gathering pass time for girl's night out (GNO) parties, weddings, showers, or just to relax. Nothing makes you feel quite like you do after a great mani-pedi! With all the new nail trends out there, you will never be bored or have a lack of color choices...check out these bright new colors, or these that change color in the sun! What will they think of next?
That excitement that bubbles in your belly every time you look down at your pretty toes, the extra skip in your step while wearing your new sandals, or the squeal that escapes your mouth when you catch a glimpse of the hottest shade of nail color going perfectly with your new cocktail ring. Yes, it IS fun to be a girl. But don't think that you men out there don't get to indulge! Getting your nails cleaned, clipped, and buffed out, can be done without sacrificing your manliness! And your ladies will notice and appreciate the effort.